VACUUM PACKED & FRESHLY CUT
TRADITIONEL CHEESE SHOP IN GOUDA
EXTENSIVE CHEESE ASSORTMENT
Gouda Mushroom
Creamy Gouda cheese with a lovely mushroom topping!
A mild cheese with lots of herbs, including mushrooms, chives and sweet chestnut trees. Not only the inside is full of herbs, but also on the crust has one bospaddenstoel done. This gives the cheese a nice, but above all, ravishing appearance.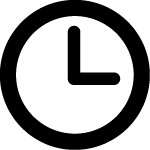 The cheese is freshly cut with a knife and vacuum packed, so we can always assure the quality. If you have any further questions, please feel free to contact our customer service.