Shipment and Returns
How does shipment work?
If you place your order before 3p.m. it will be shipped on that same day. If you order later in the day, it will be shipped on the following business day.
On the day your order is shipped, you receive an e-mail containing a Track & Trace code. You can use this to track your order online. You can also change the moment of delivery. If you are not at home to receive the order, the package will be delivered to your neighbours. If your neighbours are not at home either, PostNL will return to deliver the order on the next business day. The mailman will leave you a notice after two delivery attempts, providing instructions to make another delivery appointment.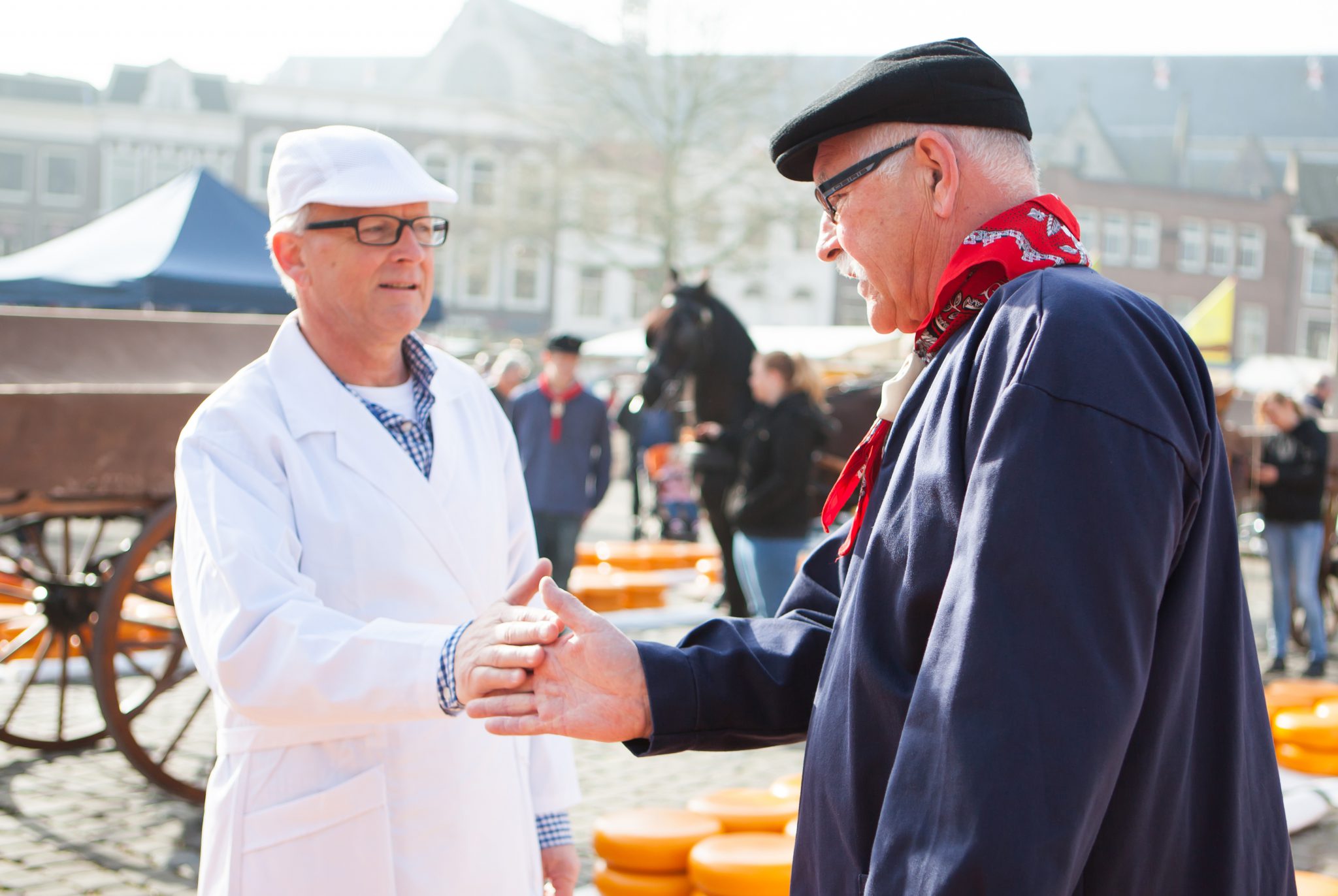 Package & Return info
How is my Gouda cheese packaged?
The cheese is freshly cut and carefully sealed in plastic vacuum bags. Vacuum sealing the cheese removes the oxygen from the cheese. The advantage of this is that the cheese can be preserved for two months. So, you have a long time to enjoy fresh cheese.
Gouds Kaashuis can ship your order to nearly all European countries. Our cheese selection consists of high-quality hard cheeses, which can be shipped without problems. Because we freshly cut and seal the cheese, we can guarantee the highest quality. We personally wrap gifts, so they are ready to be given.
Do you have a question about shipment and returns? Please call us or send us an e-mail. You can reach us via +31(0)182507418 or info@goudskaashuis.nl. We are happy to help.
Can I return my order?
If, within 14 days of delivery, you've decided you do not want one of your ordered products, you can return it to us. To do this, please download the return form from our web shop, and include it with your returned product. Keep in mind, the product needs to be complete, and (if possible) be in the original packaging with the original product labels.
Attention: this agreement is not applicable to fresh products, cheese, and cheese specialties.
If the delivered product does not match your order, or does not meet you standards of freshness, please let us know and we will come to an agreement regarding returns.