VACUUM PACKED & FRESHLY CUT
TRADITIONEL CHEESE SHOP IN GOUDA
EXTENSIVE CHEESE ASSORTMENT
Smoked Gouda 500 Gram
A smoked molten cheese. The smokey taste is created by naturally smoking the cheese on oak and beech wood.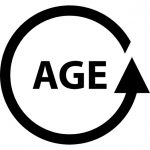 De kaas is gemaakt van gethermiseerde melk van de eigen kudde. Vervolgens is de kaas op ambachtelijke wijze gerookt in een rookkast. Na enkele proeven is er een houtmot mengsel van diverse houtsoorten samengesteld waardoor de kaas een heerlijke karakteristieke rooksmaak krijgt tijdens het rookproces. In de rijpingsruimte kan de kaas verder rijpen en de rooksmaak tot in het hart van de kaas doordringen. De donkere kleur van de korst, de heerlijke Hollandse rooksmaak en de rooksfeer op het etiket maken deze kaas tot een bijzondere en speciale kaas.
Deze bijzondere kaas heeft haar uitmuntende smaak gelijk bewezen op de International Cheese Awards in Nantwich Engeland. De kaas wint in de categorie 'Naturally Smoked Cheese' gelijk GOUD!